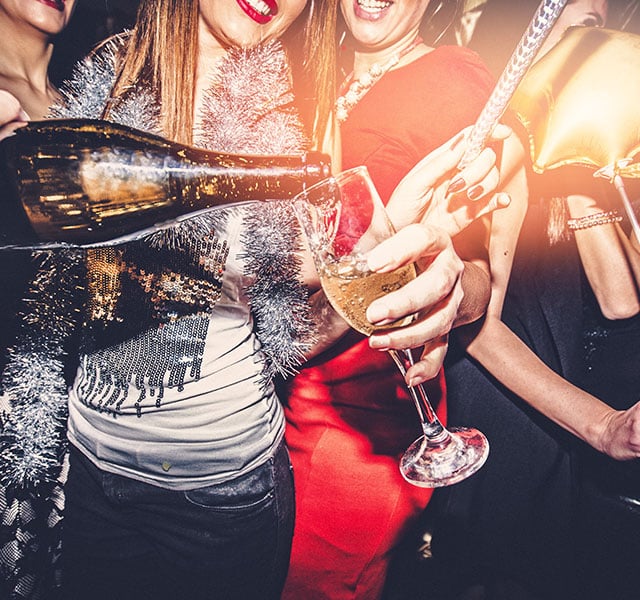 SCENIC VIEW
The Solent are busy stretches of water visited by cruise liners and cargo ships from around the world so there is always something to see including world famous liners up close when in port.
REFRESHMENTS
Fully licensed bars on board offering a wide range of alcoholic and soft drinks
LIGHT SNACKS
Menu choices can be added to private evening charters. Our themed party cruises offer basket meals within the ticket price
Riverboat Shuffle
A disco evening cruise designed for over 18's only. To join a party night already organised please see our itinerary. If you have a group of 40 or more you are welcome to open a date of your choice. (Where a boat is available)
No planned events
Sounds of the Summer
We love the 90's. A selection of hits from the 90's not forgetting the iconic boy bands of the time Take That and Boyzone. Special prices offered on selected drinks on all themed party cruises.
Find next event
80's Night
Sail back to the neon era and revisit the awesome 80's on our most popular themed party cruise. Strutt your stuff to the best of those tunes and don't forget your shoulder pads. Drinks promotions on all themed party nights. Over 18's only
Find next event
Caribbean Party Cruise
A disco evening cruise with a tropical theme (over 18s), live the Caribbean lifestyle whilst cruising the Solent. Special prices on selected drinks on all themed party nights.
Find next event
Cowes Firework Cruise
Once a year event to cruise, party and enjoy the end of Cowes weeks from the water when they release their spectacular fireworks display. Sailing from both Town Quay and Hythe Marina you have a choice of pick up points.
Find next event
Quizz & Curry Night
The big Blue Funnel quiz for 2020 - Full of current events questions, music questions, film, tv and many more. Your evening includes a chicken or vegetarian curry with rice, poppadoms & condiments.
Find next event
Upcoming events
Events for February 2020
Events Search and Views Navigation
There were no results found.
Calendar of Events
Calendar of Events

| Monday | Tuesday | Wednesday | Thursday | Friday | Saturday | Sunday |
| --- | --- | --- | --- | --- | --- | --- |
| 27 | 28 | 29 | 30 | 31 | 1 | 2 |
| 3 | 4 | 5 | 6 | 7 | 8 | 9 |
| 10 | 11 | 12 | 13 | 14 | 15 | 16 |
| 17 | 18 | 19 | 20 | 21 | 22 | 23 |
| 24 | 25 | 26 | 27 | 28 | 29 | 1 |